The heat records broken and floods around the world, which the media keeps fairly secret or doesn't connect with climate change, should motivate us to talk to people and make whatever changes we can even as the summer holidays make concerted action difficult.
One important protest you will want to join if you can, with rebels from around the country, is on Wed 26th July at the Royal Courts of Justice, where Marcus and Morgan's appeal against their extreme sentences will be heard.
On 17th and/or 21st July some of XR Dacorum took part in a public information exercise and silent protest outside Isleworth Crown Court, drawing attention to the long-established legal right of jurors to acquit according to their conscience regardless of direction from a judge.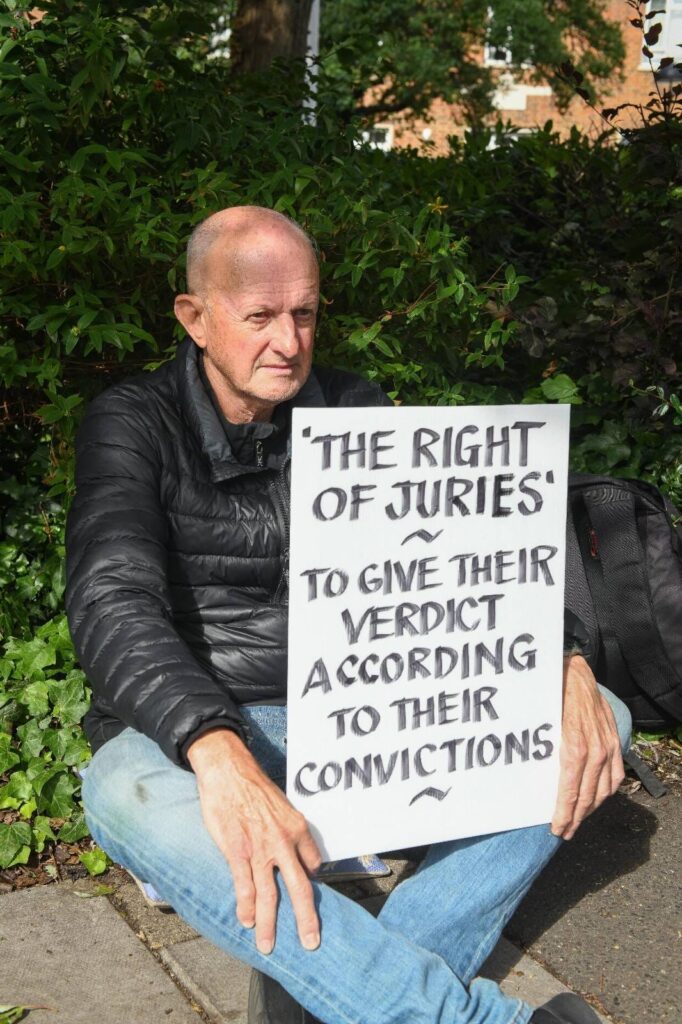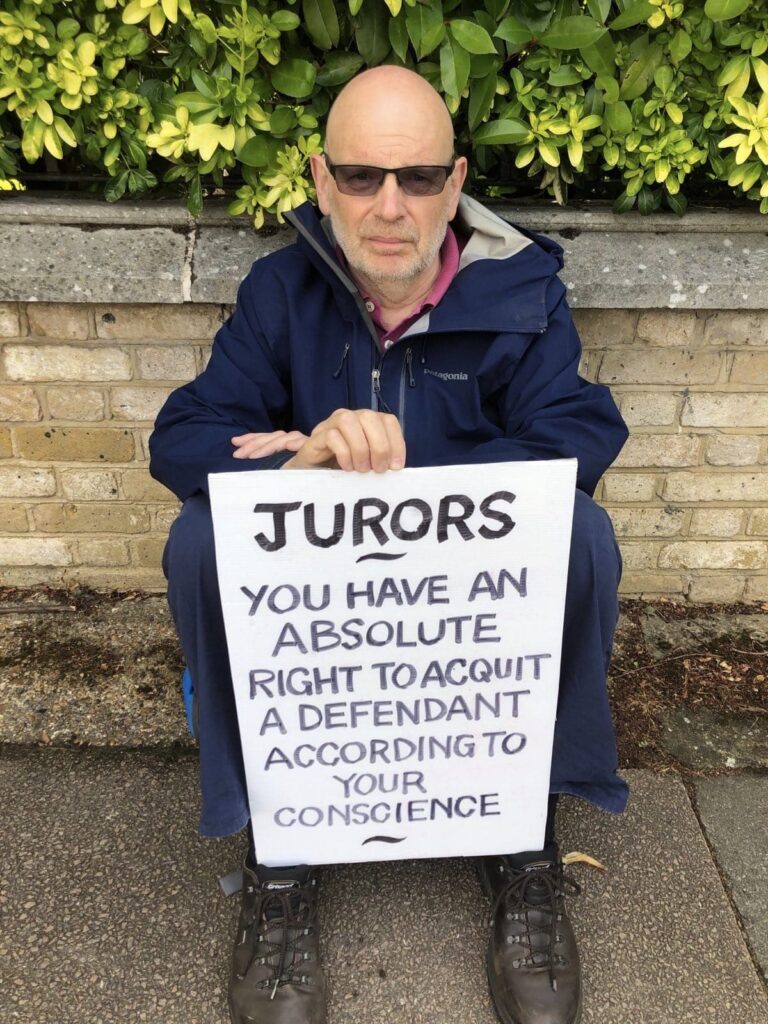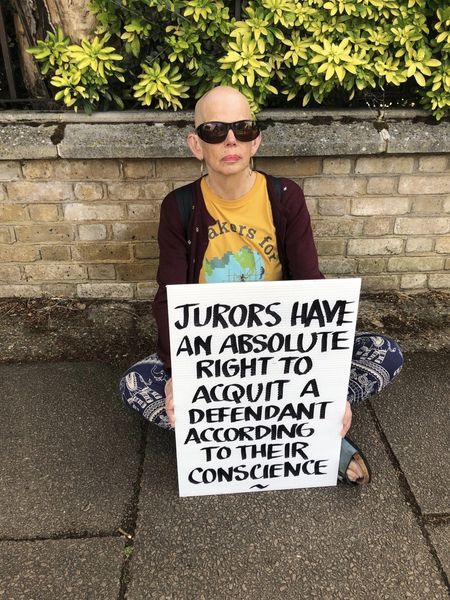 They acted in support of Trudi Warner, who is facing potential contempt charges for alerting jurors to this legal right, and were mindful that there is no justice when judges don't do the same – or allow defendants to tell the whole truth about why they acted as they did.
A Community Climate Hub is being planned by a group of Berko citizens including two rebels from XR Dacorum, working with Parents for Future and Transition Town Berkhamsted. The aim is to launch the hub in early October and for it to take place on the first Sunday afternoon if every month at the Quaker Meeting House on Berko high street.