Banner drop
We didn't get a photo this time so are using last summer's image, but we were back on the Tring Park bridge over the A41 with our NO FUTURE IN FOSSIL FUELS banner early on the last morning of May. We stood aside this time so couldn't see driver responses but didn't hear any hostile horns.
Working together
We continue to liaise with TTB and Parents for Future about a way forward for the climate-conscious community in Berkhamsted and may have a venue for a Climate Emergency Centre so watch this space…
London protests
Local Rebels have been involved in protests against the Public Order Bill. Two of us have slow-marched with Just Stop Oil.
Chess for Climate
Our ex chess champion Rebel Leslie, now a Green Councillor, will be taking on all-comers simultaneously on 10th June at Tring Town Council Chambers, 11 – 3.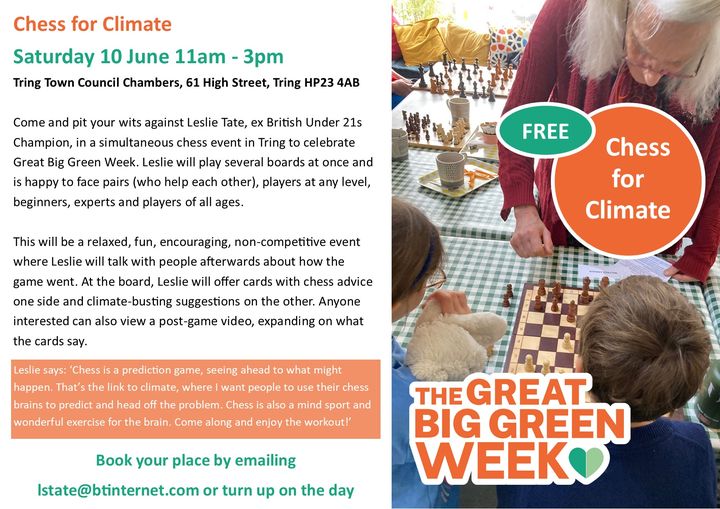 Also on 10th June Sue has been invited to speak about faith and activism at High Street Baptist Church, Tring, 2:00, also as part of Tring's Big Green Week.