On Friday 27th January S and L joined a large group of 'Suffragettes', many in costume and all with sashes incorporating XR pink with suffrage green and purple, in support of the heroic Barclays 7 who were sentenced at Southwark Crown Court – and took their suitcases home with them after being spared jail (suspended sentences over two years). It was an exuberant, emotional and colourful occasion and speakers outside court included Helen Pankhurst and Juliet Stevenson.
Local Rebels decorated Barclays Hemel with stickers reading IN CASE OF CLIMATE EMERGENCY, BREAK GLASS, and delivered a letter to the branch manager. Both these protests were covered by Hemel Today.
On Saturday 28th three of us were on the high street in Berkhamsted with our UNITE TO SURVIVE banner and flyers encouraging passers-by to come to Westminster on April 21st – and were encouraged by the take-up, which may have been as high as 90%! COULD YOU HELP by taking a turn on a Saturday morning outside HSBC, 10:30 -11:30?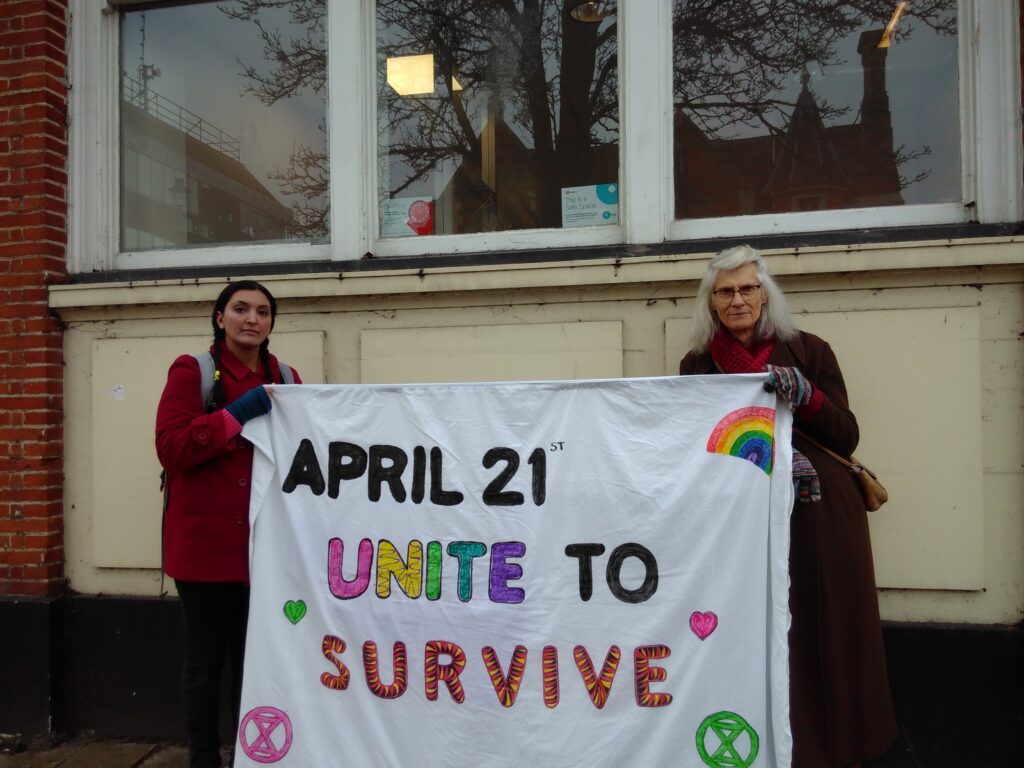 On 30th January twelve protesters wearing T shirts that read DEFEND OUR HUMAN RIGHTS briefly interrupted the debate on the Public Order Bill in the House of Lords. They included one Dacorum Rebel. No one was arrested and the Lords threw out two of the most draconian late additions to the Bill but the debate continues.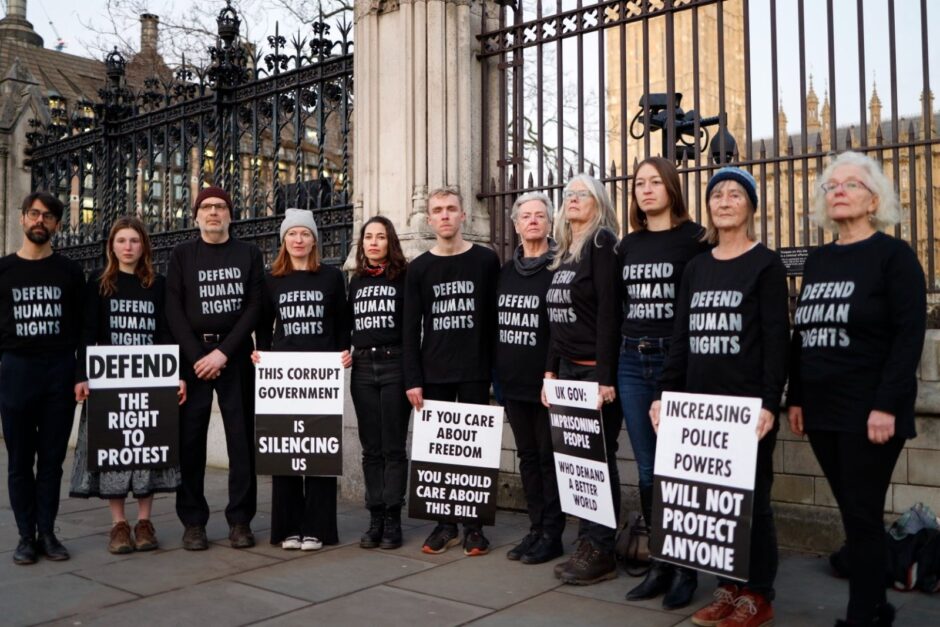 You're invited to Cafe Epicure on Sunday 12th Feb at 2pm to find out more about XR locally and nationally.
PLEASE COME TO AN IN-PERSON MEETING in Berko!
We have also booked the Quaker Meeting House for Thursday 2nd March for a meeting under the header UNITE TO SURVIVE and are inviting other local groups to join us 7:30 – 9:30 pm. There will be hot drinks, oat and soya milk and vegan nibbles, and we aim to make it informative but also warmly inspiring. PLEASE JOIN US. We hope XR Tring and XR Chesham will also host similar meetings.
Our next meeting will be by Zoom on Tuesday 7th Feb at 6:30. Link to follow.