We are hoping that ALL climate prisoners will be freed, if only on bail, for Christmas. It was wonderful on Monday 19th to celebrate the release of Molly Berry from Tring after far too long inside following action with JSO.
Along with Nigel and Phil from St Albans, Sue was convicted on 16th Dec of criminal damage at Barclays in March when three hands were glued to the glass. However, it was something of a victory as the sentence merely required them each to pay one third of the cleaning cost, £75 each, with no other fines. The judge accepted that their Article 10 and 11 HRA rights were engaged.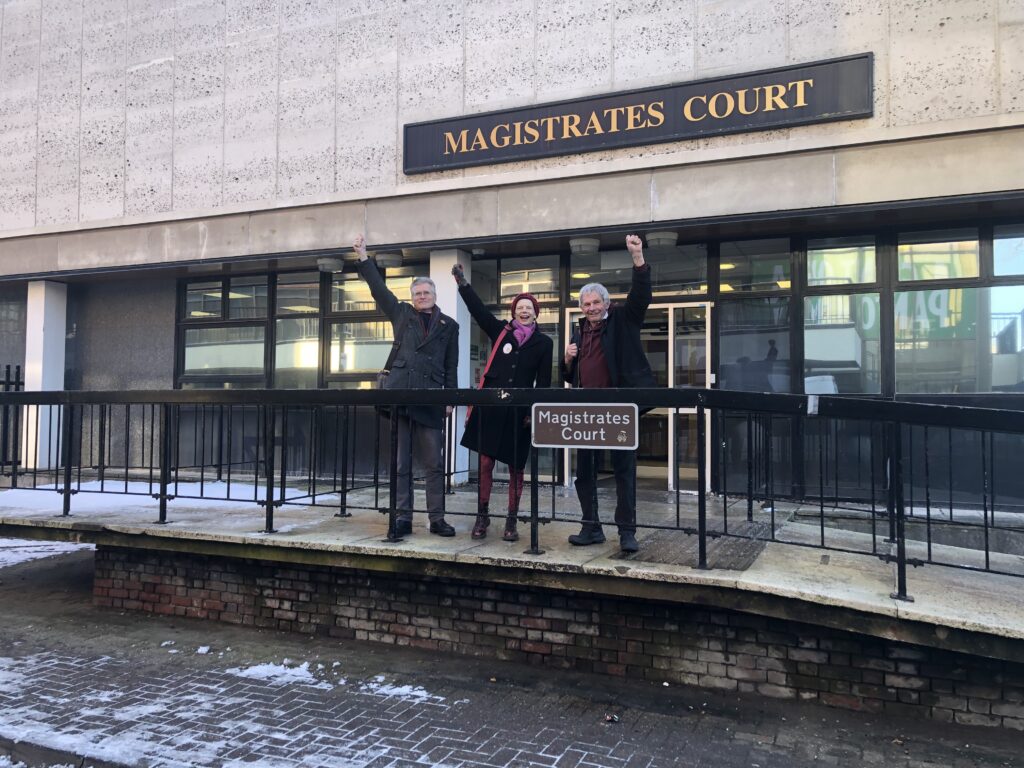 Looking to 2023, we will be working hard to mobilise everyone who might come to Westminster on April 21st.
Please get in touch if you can help in any way.