On Monday 27th June Sue, Graham and Bex arrived, with Bethany from St Albans and Jenn from Norwich, for a four-day trial at St Albans Magistrates' Court for blockading Newsprinters, Broxbourne, almost two years ago – i.e. for the minor charge of obstructing the highway. This was the fifth in a series of trials for this case which has been covered by the Guardian and Independent because of the evidence that emerged in trial two, pointing clearly to political interference through the night by the Home Secretary, Home Office and Prime Minister. (Rupert Murdoch owns Newsprinters.)
On Monday the judge and clerk failed to arrive due to some kind of clerical error.
On Tuesday Bethany and Bex delivered GUILTY pleas and passionate, fact-filled statements which reduced several Rebels to tears, after which even the judge needed a five minute break.
Over the remainder of the day and through Wednesday the defence and prosecution made their cases, questioning police witnesses and two employees of News International. Sue and Graham are represented by Francesca Cociani of HJA, Jenn by barrister Meredoc McMinn.
On Thursday the judge considered the defence's submission of ABUSE OF PROCESS due to the unconstitutional pressure applied from government on police operations. This pressure was acknowledged in a police review following the action. However, the judge ruled that this pressure had no impact on operational decision-making despite the Silver Commander admitting that the calls, emails and texts were "in the mix".
The trial was then adjourned until 6th September when Graham, Sue and Jenn will face questions in the dock and the judge will deliver both verdicts and sentences.
Other developments
Several Rebels have Covid, so won't be in action over the weekend. Take care!
NVDA training on 23rd July has been cancelled due to a JSO coalition march and sit-down in London on that day.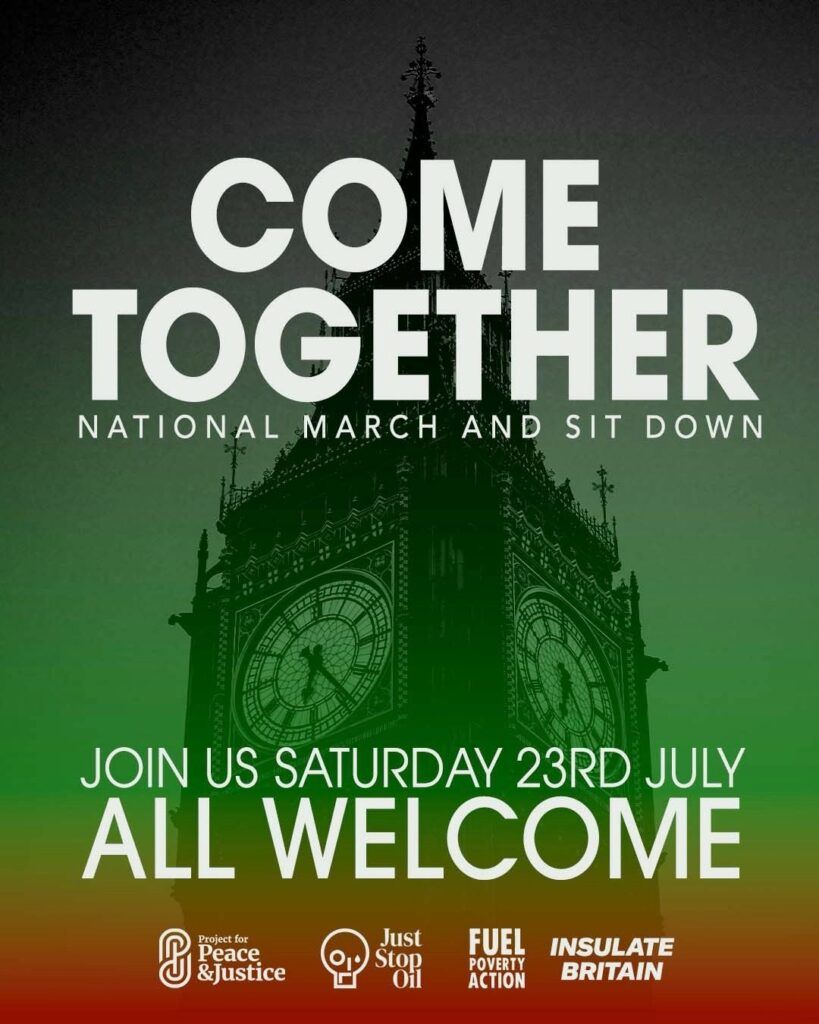 PLEASE LET US KNOW if you would like to do this training in August before the next Rebellion.