At our meeting on 26th April we expressed rage and disbelief at the news that the Cumbrian coal mine looks likely to go ahead. This cannot happen.
This Saturday, in the absence of trains to Euston for Rebellion, some of us will SIT FOR CLIMATE at 11:00 outside HSBC on Berko high street. Please join us with your own placard, or to engage passers by.
Speaking after the meeting with an XR hero in London, Sue was told that all local groups must focus on mobilisation and training ready for the September Rebellion so that this time our numbers are HUGE. This sounds daunting but those of us who engage in action are thanked and supported by so many likeminded people. If only we could mobilise them! If you have any ideas please let us know. Dacorum is not the most fertile ground but we can't give up. Academics and doctors are espousing civil disobedience. It could be for almost everyone and that would give life on earth a chance. WOULD YOU LIKE AFFINITY GROUP TRAINING ready for September?
Regarding the tree at the Crystal Palace on Station Rd, do contact Big Smoke Brewery or the pub itself if you want to save it.
CLIMATE CAFE – is this for you?
L, who has done the training, asks whether anyone might be interested in facilitating a Climate Cafe with her in Berkhamsted. She has spoken to Joan at Open Door who is happy for such a group to use the space if a suitable time etc can be found. The premise is that the cafe offers a non-judgemental space for people to share their thoughts and feelings about the climate and ecological crisis. This is a flyer from another group. Please email if you would like to help in any way.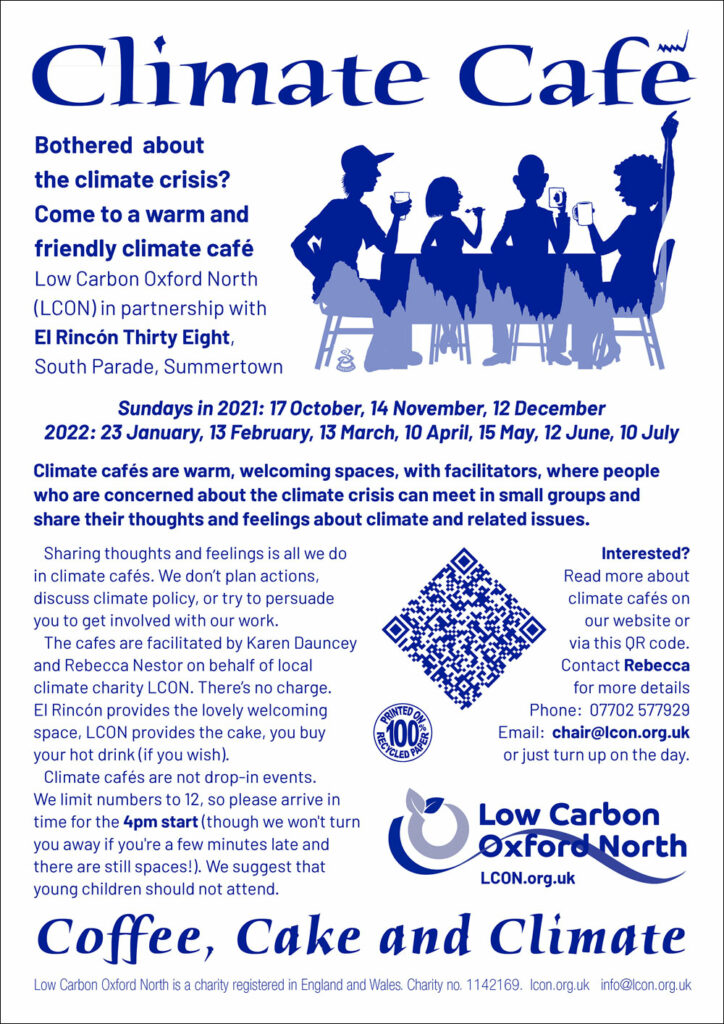 Next Zoom meeting: Tuesday 3rd May, 6:30.